This type of transformer uses oils as an insulator to prevent short circuits in transformers. The Company has manufactured the power transformers under the technology of VA TECH EBG Transformatoren GmbH&Co. of Austria and Fuji Electric Systems Co., Ltd. of Japan.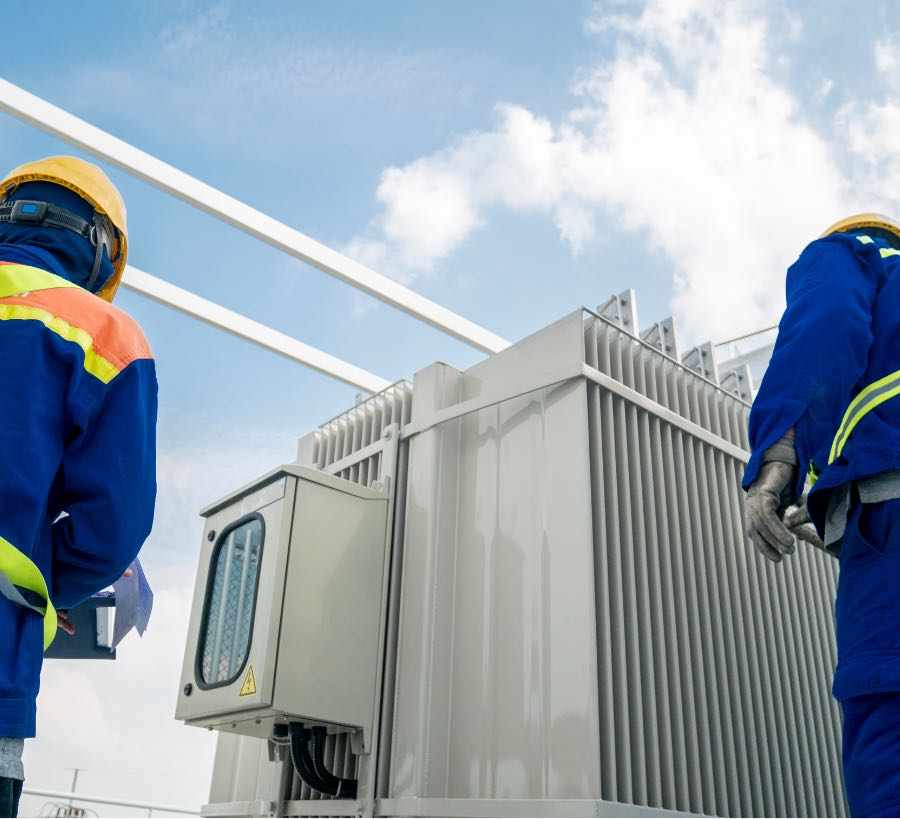 Power
Since power transformers are of large sizes; therefore, before delivering the products to customers, the Company shall disassemble components of transformers as may be necessary, thus, to facilitate the transportation. Regarding the assembling and installation of power transformers, the Company shall charge the service fees separately from the prices of transformers; and such services must be provided by experts. The majority of users of power transformers are manufacturers and suppliers of electrical energy such as the Electricity Generating Authority of Thailand (EGAT), the Provincial Electricity Authority (PEA), the Metropolitan Electricity Authority (MEA), industrial estates and large-size industrial factories, which use the electricity from the transmission line, etc.
TOP
OF MANUFACTURER OF 300 MVA 230 KV POWER TRANSFORMER IN THAILAND
At present, the Company is regarded as one of the three manufacturers in Thailand that can manufacture power transformers of 200 MVA; 230 kV; and one of the two manufacturers in Thailand that can manufacture power transformers of 300 MVA; 230 kV.
POWER TRANSFORMER
Product overview
An electrical power rating more than 10 megawatts (MVA) or a voltage of more than 36 kilovolts (kV) with the maximum electrical power of 300 megawatts (MVA), the maximum voltage of 230 kilovolts (kV) in which large megawatt ampere transformer will have the ability to supply more electricity as well.
If you are interested in our products and would like to discuss your individual requirements, please get in touch with us via email or telephone.
CONTACT US