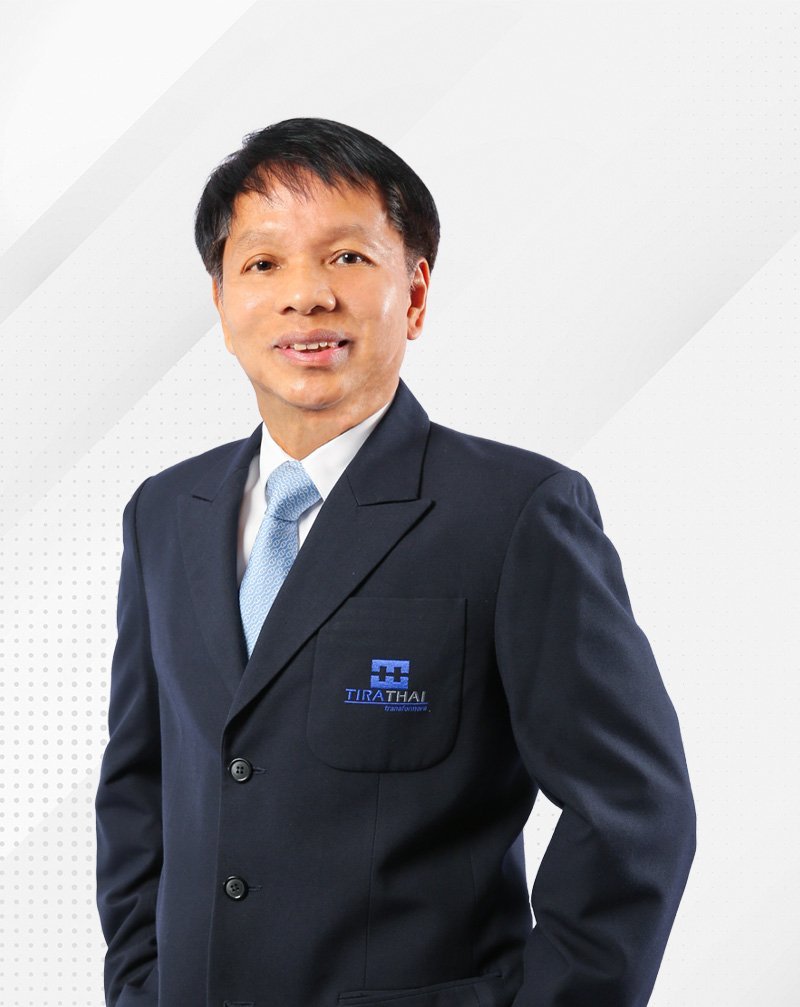 In 2019
the local transformer industry
outlook had trended to improve
due to the government's bidding process was changed from the traditional process to e-bidding since August 23rd 2017, resulted the transformer orders from the government sector was increased 90% from 2018. For private sector, the transformer order increased 120% from 2018 mainly due to an order from Clean Fuel Project (CFP), Thai Oil PCL, worth more than 700 million baht. As per the TRT Group's policy to focus on high engineering products with high profit margin, in 2019 the Company and its Subsidiaries recognized the revenue from sales and service of 2,416 million baht with gross profit margin 28% and Net profit of 69 million baht, compared to 2018 revenue from sales and service of 2,616 million baht, 22% gross profit margin and net loss of 35 million baht. Moreover, the Company had been certified as the 4th year as "Industry Green Culture" Level 4 in 2019. It is realized that the social responsibility is one of our Mission.
Message
In 2020, TRT Group's revenue forecast to be growth 20%-25% from last year on average gross margin 18%-20%. The 2020 revenue target has chance to be highly achievable because TRT Group's backlog at the end of February have 2,696 million baht of which 2,603 to be delivered in 2020 and 93 million baht to be delivered in 2021 and also there is bid and quotation in hand at the end of February 2020 was 8,834 million baht with 20%-25% to be new order in 2019.
Due to the cooperation, determination, and continued development for better business operations by the management and all employees, I believe that TRT Group has a good opportunity to succeed further. The TRT Group has good vision, mission and policies that are suitable and consistent with current economic, social and environment situation. It will make strategic adaptation in line with the changing situation and make improvement for effective management together with other measures to manage risks. Moreover, the Group will pursue good governance so as to ascertain a sustainable development and enhance confidence for all stakeholders.
Lastly, I, on behalf of Board of Directors would like to express my sincere gratitude to all shareholders, customers, business partners for trusts and supports to the Group. Also, I would like to express my appreciation to the management and every employee who have cooperated and contributed to the Group. I believe that with both the management and all employees' working experience and with efficient management as well as good corporate governance, the Group will be able to grow with stability, sustainability and achieve the goals of the Group for the best interest of shareholders in the long run.
Mr. Sumpan Vongphan
Vice chairman Acting Chairman
and Managing Director